Melodic Twilight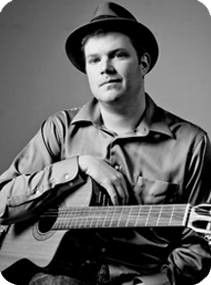 The award winning album Melodic Twilight is the latest from Canadian instrumental guitarist Scott Pettipas, and is delightfully unique. Scott's refreshing blend of musical styles is often described as a truly relaxing, joyful, and a spiritual listening experience.
This album has been recently nominated for two Canadian GMA Covenant awards in the categories of: 'Instrumental Album of the Year' – winner and 'Instrumental Song of the Year' for Acquainted by Morning.  This album is also regularly played on 'Beautiful Instrumentals,' a prominent international online radio station.
With every great creative effort, it takes a village. The album was shaped by multiple award-winning Music Producer Paul Milner, and acclaimed Sound Engineer Jim Zolis. It also featured the vastly talented: Dan Cutrona, Al Cross, Fergus Marsh, John Johnson, and Brownman; as sessional musicians.
Melodic Twilight is Scott's second commercial album, and features eleven exceptional tracks, including six of his originals. Scott is a self-taught guitarist, who learned by ear, thus one of his greatest strengths as a songwriter and musician is that his repertoire is not classically formulaic, and is considered bold, original, and unforgettable.
I am so pleased to deliver my latest album to you, entitled Melodic Twilight. This album was a labor of love that took me on a cross country journey. The concepts and demo work was done at home in Calgary, Alberta, the studio work in Toronto, Ontario, and the finishing touches in Malpaque, PEI.
I experienced tremendous growth creating this album, both personally and professionally. It was the pairing of my contribution, with the efforts of a world class team of professional musicians and technicians, which gave birth to this work of art. One which I hope you will enjoy for years to come.
Produced by multiple award-winning music producer Paul Milner, whose projects have achieved sales of more than 25 million copies worldwide and earned him 21 Gold and Platinum certifications, Melodic Twilight was in the hands of some very experienced folks. Paul and/or his personal team have worked with: Eric Clapton, The Bee Gees, Norah Jones, Willie Nelson, Bonnie Raitt, Barbara Streisand, Frank Sinatra, Great Big Sea, Donna Summer, Pete Townshend, Frank Zappa, Faith Hill, Bing Crosby, Keith Richards, Anne Murray, Paul Simon, Robert Palmer, Eddy Grant, Rush, and many more …
Every step was an amazing experience for me. From the performance on 'The Tracks of My Tears' which was the first time I have ever played with a band. To the joy of listening to Dan on keyboard adding finishing touches to 'Massachusetts', and realizing this man who had toured the globe seven times with the Bee Gees, was now also performing on my cover version of their classic song, was pretty cool. Equally special was the unique serenity I found in a bit of downtime by myself in the evenings in PEI. Strumming my guitar and watching the sunset over Malqaque Bay, as the field of tall grass which covered the bank, moved in waves as if dancing to the sounds that accompany the sea breeze. It was all truly magical for me, and hopefully you will find this magic reflected in the music.
This album was created and performed to enhance life's daily moments through the beauty and transcendence of music. Overall the shaping of the album was unforgettable. As many of my wonderful fans can attest, this music is great accompaniment for the moments in life you want to savor, and truly never forget. The intent is for this music to be enjoyed in the moment to enhance life's pleasures, whatever that may be for you. I sincerely hope you love this album as much as I loved creating it for you.
Kindest Regards,
Scott Pettipas
I would like to offer my heartfelt thanks to the following people who have helped bring a little magic into Melodic Twilight. If you have a moment, please feel free to follow their links below.
Dan Cutrona: Keyboards
Al Cross: Drums
Fergus Marsh: Bass, Chapman Stick
John Johnson: Alto Sax
Brownman: Trumpet
Paul Milner: Producer, Recording Engineer
Jim Zolis: Recording Engineer